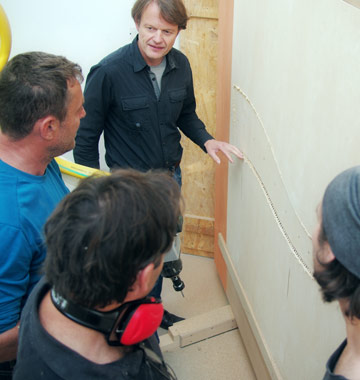 At the department for Wood Technology, students from every area of study receive theoretical and practical teaching in wood technology. In addition to basic lectures, seminars and exercises form focal points, which should encourage students to undertake research and experiment in line with their study courses. During individual, artistic-technical teaching students are provided with an opportunity to implement their project, semester or diploma projects in a professional and independent manner. All processes, from the idea to realisation are furthered in the areas of furniture, prototype construction, installation, modelling and art.
As in the past, the challenges of the coming years demand the permanent adjustment of the curriculum in line with the latest artistic, technical and scientific findings, a continuation of the technical upgrading of the machine pool, expansion by means of new investment, and co-operation with other institutes in new fields such as CNC and robotic technologies.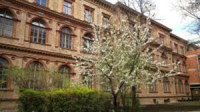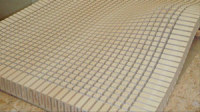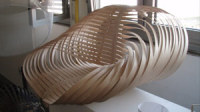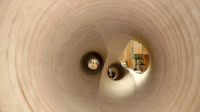 ---
The Association for Robots in Architecture is a spin off association from Vienna University of Technology. Its goal is to make industrial robots accessible for the creative industry, artists, designers and architects, by sharing ideas, research results and technological developments.
The Association was founded in December 2010 by Sigrid Brell-Cokcan and Johannes Braumann and has since been recognized as a research institution by both national and international research promotion agencies.  In addition to research projects, Robots in Architecture also works with commercial partners such as KUKA and Absolut and is listed as a KUKA System Partner.
In the past years, the Association for Robots in Architecture has pioneered the use of accessible visual programming for robot control, by developing KUKA|prc – a robot control plugin that works inside CAD software.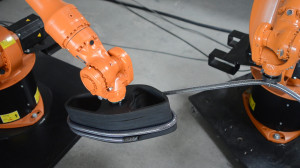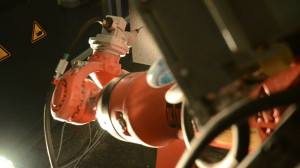 ---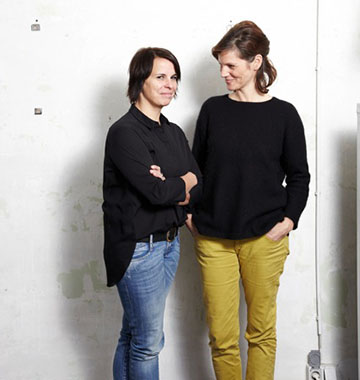 LUCY.D are Karin Santorso and Barbara Ambrosz. Since 2003 they work together in an interdisciplinary approach, being familiar with different technologies. LUCY.D's clients include Alessi, J. & L. Lobmeyr, Wiesner-Hager and the hotel chain Wombats. Tèo, the teaspoon for Alessi has been awared the Menzione d'onore Compasso d'Oro in 2014 and Liquid Skin, the drinking bowl for Lobmeyr is part of the collection at the Museum of Modern Art in NY.